This blog will be following the life of the newest member to join my border collie family, Kenzie.
Kenzie was born on the 4th April 2007 along with 6 other litter mates (3 girls, 4 boys). She is my special little munchkin all the way from my favorite dog training capital of Australia - WA.
Her father is Aust Ch Torobeam Sombrero Spinna "Spinna" and her mother is Aust Ch Danari Dramas Bananas JD GD HT. She is bred by Robyn Evans of Winpara Border Collies and a half sibbling to the wonderful Spryte and Flyte.
Robyn's description of her personality:
" Girl 3 in Marnies litter is the one I was thinking might suit you, she has nice balanced conformation and medium build. She is sweet, likes to play and interact, enjoys tugging and I have noticed she willoften also pick up a leaf etc and carry it around. She is somewhat like her mum in temperament in that she can be a little grovelly/apologetic if she doesn't want to do something. She also looks like she will be a one person dog. When people come to visit she will often sit at the back or with me and ignore them. But she is not at all shy and is quite happy to say hello or play a game if they go over to her. But then she will come back and sit with me again! She will need socialisation to make sure she does not become too "mummy" obsessed but I think will always be the sort of dog who only has eyes for one person or one family."
The irony in all that is that I ended up with a girl who's dad was an SA dog. I had originally approached Robyn for a pup out of her other Lexie x Cypher litter but she thought this pup would be more suited to my needs then those available in the other litter.
I had seen the following photo posted by Robyn to DOL and there was something that caught my eye about girl 3 so when Robyn confirmed that was the girl she had in mind for me how could I say no.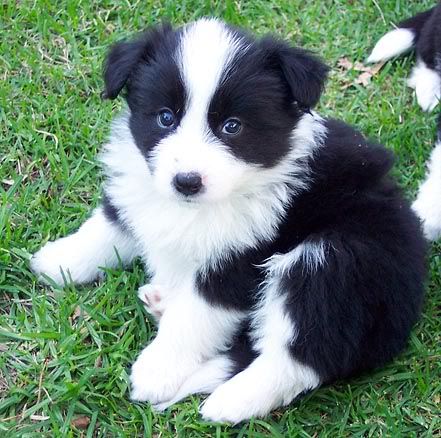 The wonderful Sandi Gee, my training mentor and who means the world to me from Ptolomy tollers kindly offered to brave the black and white pihranias to have a look at them before my final decision was made and while we discussed the pros and cons of me adding this little girl to my family as hopefully my second performance dog I felt the time was right and I was going to make the best of whatever situation eventuated. She would be the love of my life regardless and besides all special things come from over West.
Robyn also kindly posted a couple of videos of her with her littermates so I could see her in the "flesh".
Now to the naming decision. Well I had been tossing a number of names around but Kenzie stuck. Her fancy name was decided as being Winpara Dream Chaser (thanks again Sandi for that one LOL).
Now all that was left was to wait for the email from Robyn to say that my precious little WA bundle had been loaded on a plane and was bound for Adelaide.
Here is a photo of her stacked at 6 week old: