Yep my little munchkin was finally spayed today. The day started alright with a game at the park and then a quick drive to another park for a 2x2 session. Off to the vets at 9:30. She weighed in at 13.3kg. She behaved better then I thought given her issues with people last week. I was able to stay with her while they injected the pre-med.
Fast forward. Rang at 2pm. Surgery went well. Could pick her up at 4:30. Home again. Feeling slightly sorry for herself however quite surprisingly ate an entire medium size tin of tuna for tea and a quarter of a cup of biscuits AND then helped me eat my pizza for tea along with Ness. At the time I picked her up they said if I had trouble keeping her quiet I could come and get some sedatives for her. Hmmm wonder what they know that I didn't. She has ended up in her crate as she thought jumping off the bed was an absolutely brilliant idea as was trying to go and follow Ness to bark at somebody walking past. She is now back in her crate and seems content to not leave so is obviously feeling slightly miserable.
Any way enough with the text and on to the photos.
First up some photos I took of her at the park last night after she had had a bath and she was all clean.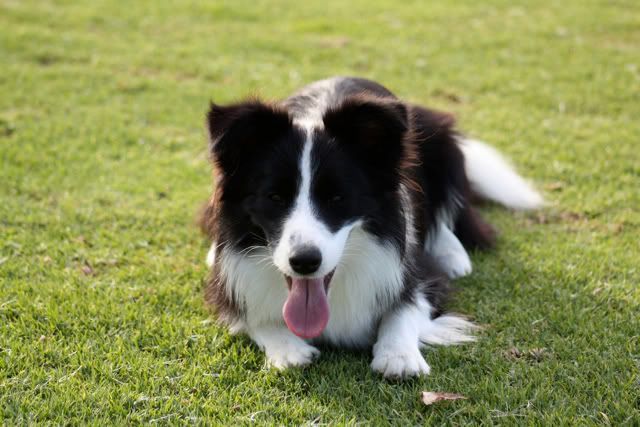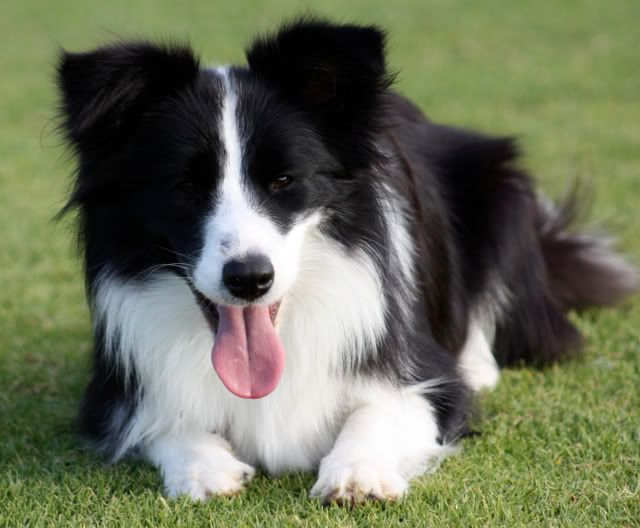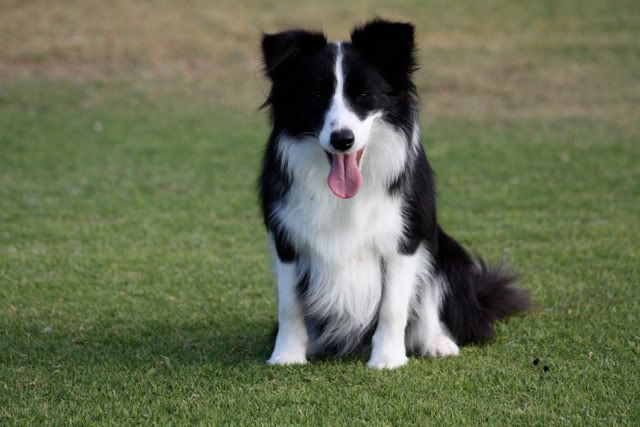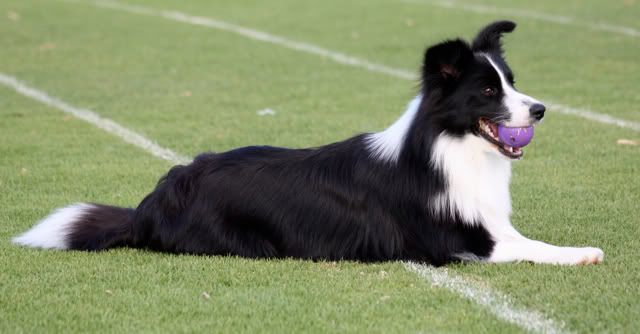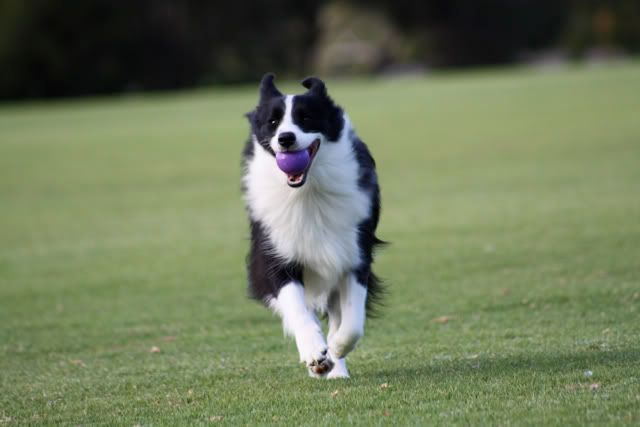 Next up poor Kenzie feeling sorry for herself.